Central Arizona College tacks on $2 a credit in tuition hike
By Rodney Haas | Casa Grande Dispatch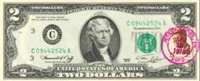 The Central Arizona College Governing Board on Tuesday approved a $2 per credit increase in tuition to take effect in the fall.
The board voted 4-1 for the increase, with Debra Banks of San Tan Valley as the lone dissenter.
"I am not in favor of this," Banks said just prior to the vote.