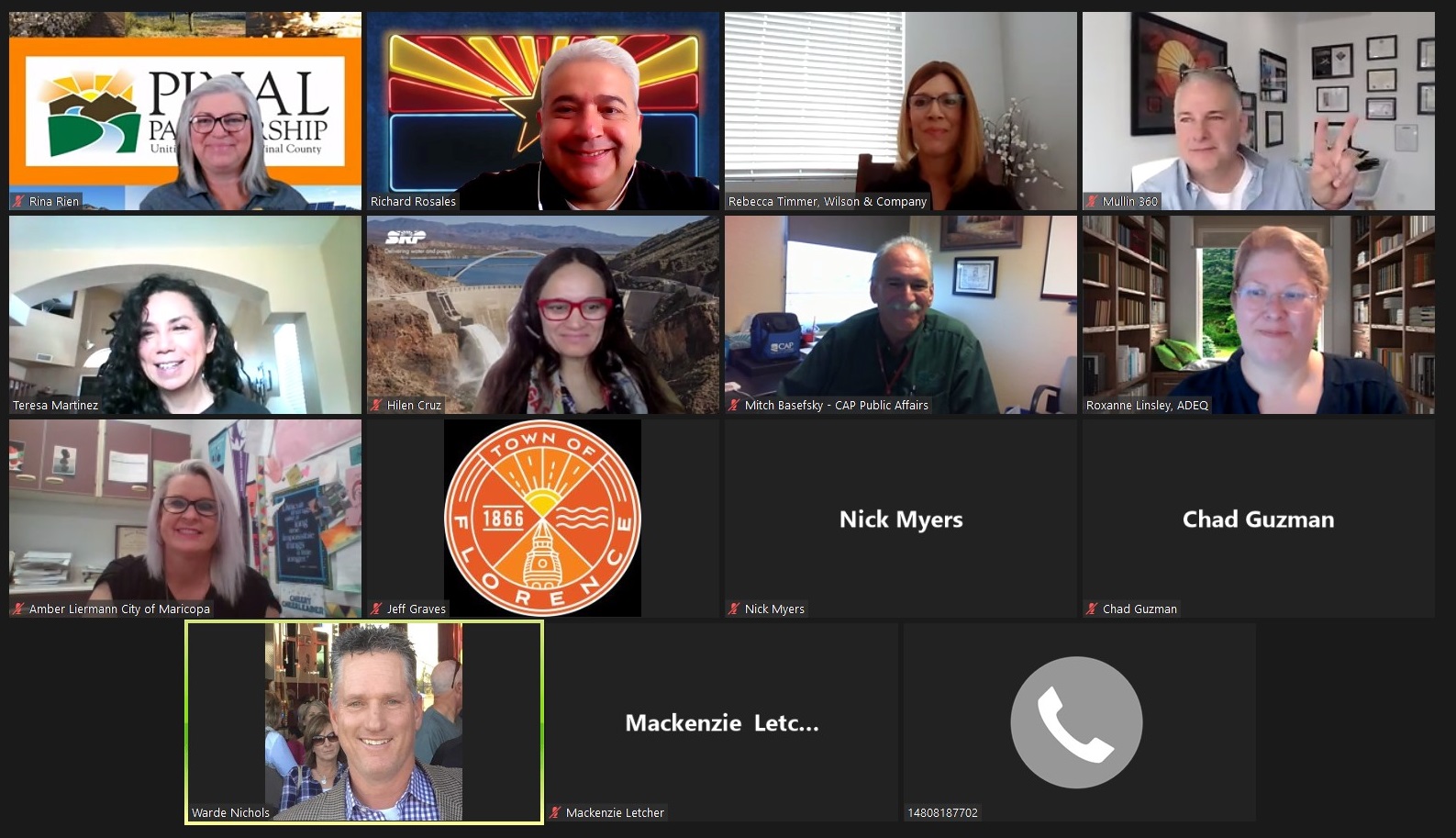 Committee Co-Chair Richard Rosales of APS introduced guest speaker Representative Teresa Martinez representing Legislative District 11. She is a proud Casa Grande native who is happy to be serving the region. Rep. Martinez is currently a member of four legislative committees, Government & Elections, Military Affairs & Public Safety and Natural Resources, Energy & Water Committee. She was appointed to replace Bret Roberts and took office on Nov. 1, 2021. Her current term ends on Jan. 9, 2023.
Rep. Martinez is excited that 3 of her sponsored bills have passed in the first 103 days of the legislative session. She is working with cities and towns to collaborate on community needs and spends as much time as she can meeting with and listening to her constituents.
The Committee discussed details of HB2482 General Plan Amendment bill, which allows for city councils to have more than one general plan meeting per year, providing councils opportunity to move projects forward more efficiently. HB2482 details here: https://apps.azleg.gov/BillStatus/BillOverview/76984
Sen. TJ Shope sponsored the I-10 Widening Bill SB1239, that Rep. Martinez is advocating for. If passed, the bill appropriates $400,000,000 from the state General Fund in FY 2023 to the Arizona Department of Transportation to widen Interstate 10 (I-10) between Chandler and Casa Grande. This bill needs to pass by May 13th to be able to pursue and leverage a $300M Federal grant. SB1239 details here: SB1239
Rep. Martinez was asked about solutions for labor shortages.  Discussions are underway to lower the age limit for students to obtain certifications, in areas like healthcare and other industries to as young as 16 years old.  She also mentioned that there is work being done to tightening rules to receive unemployment and noted that there are multiple Pinal County focused bills on water resources.
The group discussed the boundary changes that will occur when redistricting takes place and Rep. Martinez will transition to representing future District 16. She reiterated her passion for the region being a native and expressed that she has an open-door policy for all that want to collaborate with her.
Rina Rien let the group know that the next Membership Breakfast will be held on May 20th at the Florence Community Center.
The next PPGRC Meeting is scheduled for May 24th at 8 am.