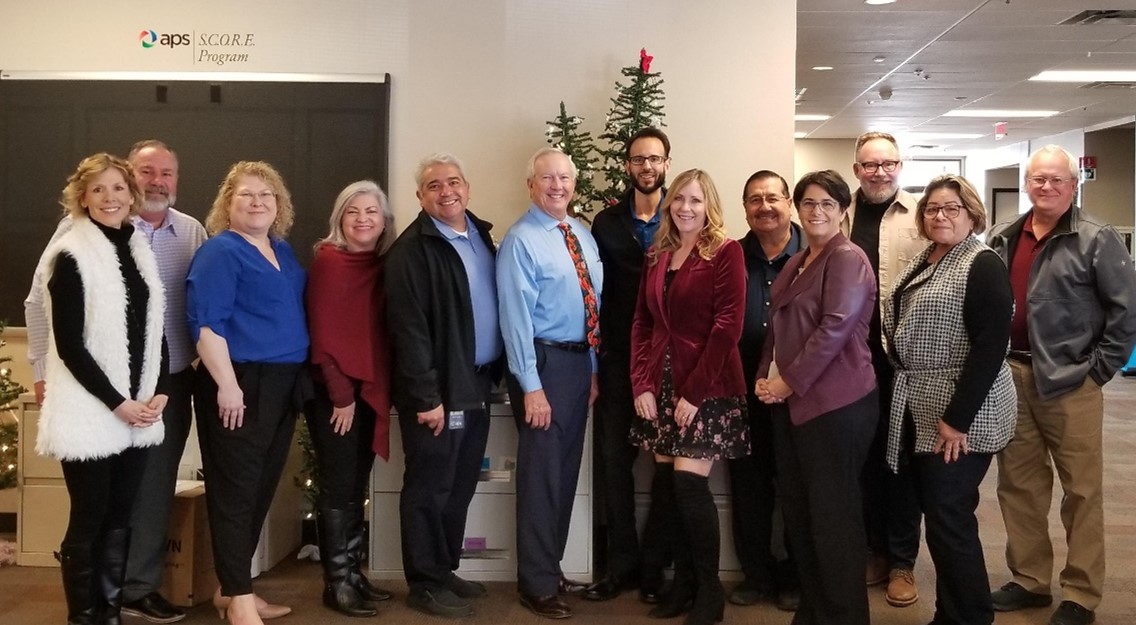 On Tuesday, December 13th, Committee Co-Chairs Rebecca Timmer of Wilson & Company, and Richard Rosales of APS hosted a pancake breakfast for committee members at the APS Office in Casa Grande. Rebecca shared the breakfast tradition was started more than a decade ago and the late Frank Pratt was always the favorite pancake flapjack flipper for the group. This December breakfast will continue annually in his honor.
Thank you to Richard and APS for sponsoring the breakfast! The committee discussed the draft 2023 Action Plan. With one minor revision, the 2023 Action Plan was approved and can be viewed here
Committee members shared the following suggestions for 2023 meetings:
• We will continue 90-minute window for meeting from 8-9:30 a.m. to allow for multiple speakers/topics
• Look for opportunities to engage local government officials at the city council level and outlying Pinal County communities not familiar with Pinal Partnership
• PRTA update and next steps provided by Chair McFarland
• Richard Rosales will find a consultant in DC to discuss Infrastructure Investment and Jobs Act (IIJA) for impacts to Arizona
• Provide 15-minute spotlight each month for committee members
• Continue joint meetings with other committees (Economic Development, Transportation, Water Resources) for updates that overlap committee topics of interest
• Collaborate with mission similar organizations to leverage resources related to legislative issues
The committee discussed the procedure for letters of support and requested the Guidelines be distributed again for everyone's reference. Click here to view
The committee observed a moment of silence with respect to the Liermann Family's loss.
Rina Rien shared the "Save the Date" for the next Pinal Partnership Breakfast on January 13, 2023 featuring the Pinal County/City Managers.
The next committee meeting will be Tuesday, January 24, 2023 and will continue as a virtual meeting via zoom.